About Us
Welcome to Merlin
Greetings! And welcome to our site. We hope you'll find everything you need here, if not our team are on hand to give help and advice over the phone and we're always delighted to meet our customers in person if you're able to pop in and see us anytime. You'll find us in the Paddock at the Castle Combe Circuit.
With over 20 years under our belts we hold dear a loyal customer base and a reputation for supplying a service that's hard to beat. Our brilliant team offer the technical help and support that you need and our huge stocks and fast delivery service allow goods to reach you in the quickest possible time. We're committed to keeping our customers happy.
Meet our Team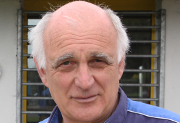 Steven Roberts
Steven first raced at Castle Combe in 1975, he has prepared race cars and been involved in many aspects of motor racing since including working for kit car manufacturers Midas and Marcos. He has won National sports car championships and raced in S2000 and Thundersports. Steven set up the Skid pan, Kart track and 4WD courses at Castle Combe.
John Granger
Merlin benefits hugely from John's wealth of motor racing knowledge and experience as he manages operations and sales. John started out rallying Minis and Mk1 Escorts and later racing FF1600. John previously worked as Circuit Manager at Castle Combe Circuit for a number of years before making his mark on Merlin.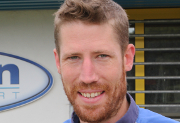 George Astell
George runs his own FF1600 in the Castle Combe Championship and previously worked on a Ferrari MHT race team. George has widespread knowledge of all our products and is responsible for keeping the website freshly updated with stock information - this is no mean feat with over 16,000 products!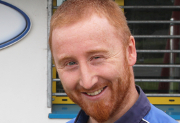 Gary "The Legend" Butler
Merlin has been lucky to have Gary on board for 12 years, since he left school! Gary's product knowledge is excellent and has earned him the title of "The Legend", noted in a recent web forum. The name has stuck but Gary kindly shares it with colleagues and whoever is announced "Legend of the week"!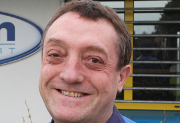 Paul Punter
Paul has long been a key member of the team with extensive knowledge of all parts and products stocked. Goodridge hoses, Think take off plates and adaptors are a particular area of expertise and Paul is the man for servicing SPA fire extinguishers. It should also be a well known fact that Paul made all the brake hose kits for the first 100 Radicals ever produced!