Millers Classic Pistoneeze 20W50 Mineral Oil (5 Litres)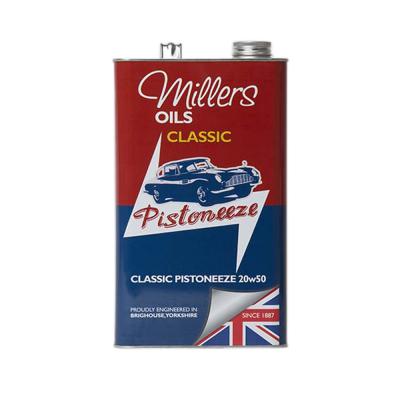 Millers Oils Classic Sport 20W50 is a multigrade mineral oil which has been designed, formulated and blended to give the very highest levels of protection and performance for vehicles using a more modern type filtration system.

This Classic Pistoneeze is a moderate detergent premium SAE 20W50 multigrade mineral engine oil. Formulated with full ZDDP (zinc/phosphorus). API SJ.

Supplied in 5 litre metal tins.