Castrol R40 Engine Oil (4 Litres)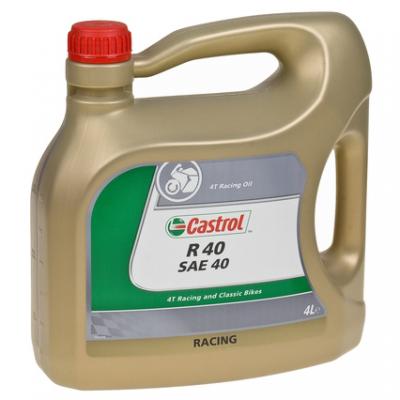 Sorry, this product is no longer available
Castrol R40 Engine oil, probably one of the most famous engineoils available. Castrol R40 provides the ultimate in lubricationcoupled with reliability. Also gives excellent levels of staminaand has unrivalled film strength which in turn provides a valuablemargin of safety at ultra high engine speeds and temperatures.

Castrol R40 is a castor based engine oil which is mainlydesigned for the racing world but it's unique properties mean it isoften the choice of car and motorcyle users needing highperformance.

Castrol R40 Engine Oil is supplied in 4 litre containers.

Please note, Castrol R40 must never be mixed with mineral basedor synthetic based oils.