Sparco Cross RB-7 Race Boots Black with Yellow Detailing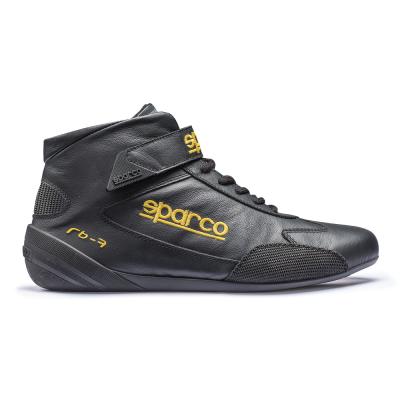 Sparco Cross RB-7 race boots in Black with Yellow stitching. The Cross RB-7 race boots have been developed as a mid cut boot with improved levels of comfort and fit in the driving position. Featuring high quality leather upper construction with lateral reinforcements in textured calf leather to help protect against abrasion. These boots also have a Velcro strap for a more secure fitment. The all new R01 sole has been designed to give increased pedal feel and grip whilst also being anti-static and resistant to fuels and oils.

FIA 8856-2000 Homologated.

Please select your required boot size from drop down menu before placing the item in your basket.