Sparco Top Plus SH-5 Race Boots Blue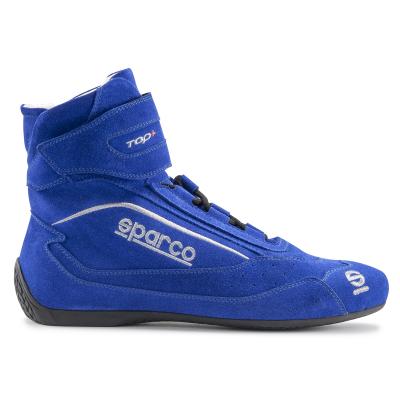 Sparco Top Driver SH-5 Race Boots in Blue. High top boots offering excellent ankle support and comfortable for use in both saloon & formula type cars. Incorporating single Velcro® strap and 'Quick Lace' closure system and special water resistant treatment on the upper suede part whilst the sole is both oil and fuel resistant. Whilst the inner sole features memory foam for improved comfort

FIA 8856-2000 Homologated. 

The Sparco Top Plus SH-5 Boots are available in sizes 36 to 48 (Continental). Please select your required size from the drop down menu above, before placing the item in your basket.