Millers Alpine Red Antifreeze (1 Litre)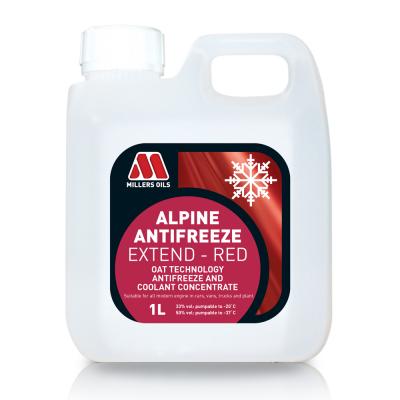 Millers Alpine Red Antifreeze is an ethylene glycol based antifreeze and coolant mix with OAT (organic acid technology).

The Millers Alpine Antifreeze is Red in colour as it offers increased corrosion protection and durability but has a slightly lower freezing point when compared to Blue. Depending upon the ratio of mix, this Millers antifreeze is good for up to -37°C when used as a 50% mix with water, or down to -20°C when in a 33% mix.
 
Bottle contains 1 litre.