Iloc Flexible Exhaust Joint 2 3/8 inch inside diameter 6 inch Long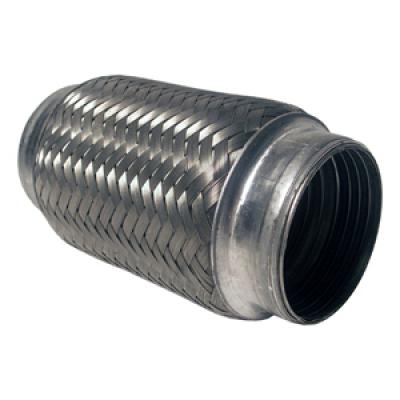 Flexible exhaust joining pipe with 2 3/8" (60mm) internal diameter and measuring 6" (150mm) total length.

Stainless steel outer braiding and unique ILOC (Interlock) lining make this flexible exhaust part ideal for both race cars and track cars alike. Designed for 2 3/8" (60mm) pipework. Pipe can be pushed inside then welded in place.